Nearshore outsourcing has grown rapidly across Central America for more than a generation, as local governments have leveraged their highly-skilled workers and growing infrastructures to offer an attractive nearshore destination across the business process outsourcing (BPO) industry.
Central America, which is composed of the seven-nation body of Guatemala, Honduras, El Salvador, Nicaragua, Costa Rica, Panama, and Belize, offers unique regional advantages in addition to adding cost-effective scale and efficiency across day-to-day business operations.
Conveniently operating across western time zones, as well as offering contact center agents with strong cultural connections to the U.S., Central America has fast become a highly-coveted nearshore partner location.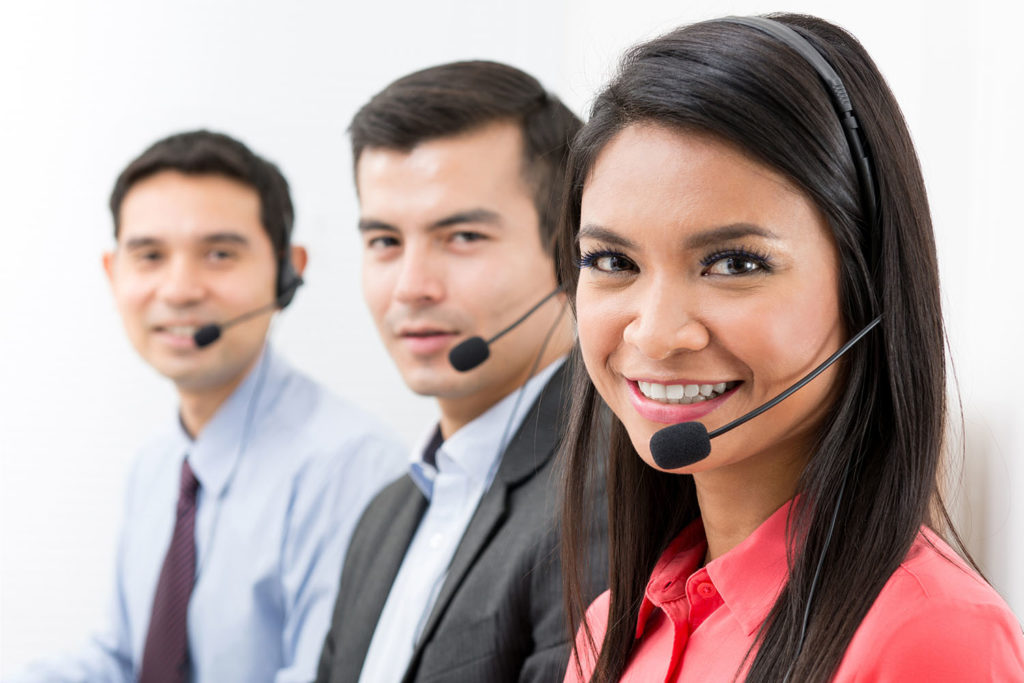 Benefits of Central American Call Centers
Central American outsource call centers offer many important benefits, including:
Cost savings of up to 50%
Close proximity to the US and Canada
High cultural affinity with the U.S.
Bilingual services
Highly-skilled talent pool
We Have Outsource Call Center Partners in these
Central American Countries
Emerging market: these countries are rapidly becoming top destinations for call center outsourcing.
Hot market: these countries are the most popular destinations in the region.
The Central American BPO Industry
Central America has capitalized on the growing need for nearshore partners that can offer cost-optimized services and skilled workers as a convenient alternative to offshore solutions.
With close proximity to the United States, Central American countries offer domestic organizations in the U.S. and Canada easy access to help manage day-to-day contact center operations. Central America is only a 3-4 hour direct flight from a collection of major U.S. markets, including Miami, Dallas, Houston, and Atlanta.
Central America benefits from a host of governmental incentives designed to support industry growth throughout the region, not only for prospective businesses but for aspiring agents too. With financial aid and investment programs helping workers pursue BPO skills training, Central America is poised to empower organizations with quality workers for years to come.
Top Languages Available in Central American Call Centers
Our BPO partners in Central America can provide voice and non-voice services in the following languages:
The Call Center Workforce in Central America
The Central American workforce continues to scale in both numbers and expertise, as the industry pushes the need for evolving contact center competencies. A predominantly young and educated workforce offers a stable pool of front-line candidates that are qualified across a variety of specialties, including customer service, technical support, and telemarketing.
One of the greatest strengths of call center services in Central America is the strong cultural affinity agents share with the U.S. and Canada. With many citizens having been former visitors or residents to North America, conversational bilingual skills are highly common. Not only do most agents speak English fluently, for many it is their native language.
The multilingual flexibility of a workforce that relates to the culture and lifestyles of your customers means you'll deliver a highly-personalized and elevated experience across every customer engagement.
Top Central American Outsourcing Services
Our Central American call centers can provide the following inbound and outbound services:
Industry Experience
Our Central American outsource call centers have direct experience in the following industries:
Recommended BPO Vendors Receive Top Scores in RFP & Selection Process
See how BPO vendors with Outsource Consultants outperformed all other options in a blind RFP, and ended up exceeding KPIs following rollout.