While business leaders continue to trust the Indian and Southeast Asian markets for huge swaths of the global call center business, more and more leaders are finding Africa to be an emerging and highly-competitive marketplace for business process outsourcing (BPO).
With steady and encouraging growth over the last decade, Afrian markets, from South Africa to Egypt, to the breadth of the sub-Saharan belt, have been capturing more attention from business leaders interested in high-value, high-performance outsource call centers.
The shared state governments of Africa have made a concerted effort to lower their telecom rates to compete on the global stage, while traditional benefits like cost reduction, talent pool, and highly-fluent English speaking agents, have made Africa a region to watch.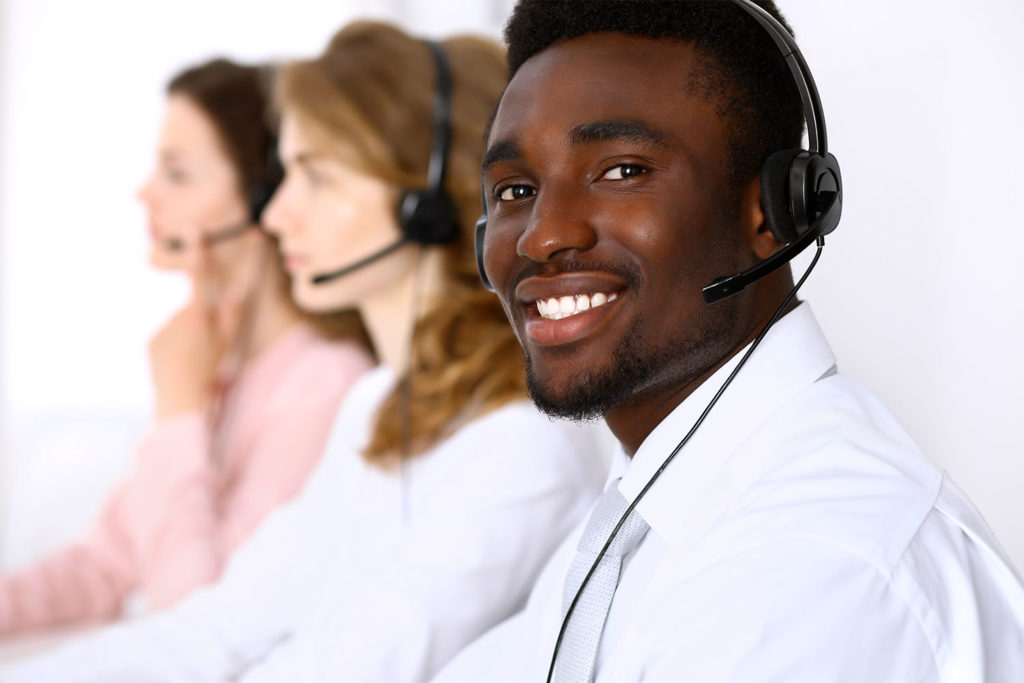 Benefits of African Call Centers
African outsource call centers offer many important benefits, including:
Up to 50% cost savings over U.S. call centers.
Increased customer satisfaction.
Variety of language capabilities
Rapidly improving infrastructure.
We Have Outsource Call Center Partners in these African Countries
Emerging market: these countries are rapidly becoming top destinations for call center outsourcing.
Hot market: these countries are the most popular destinations in the region.
The African BPO Industry
The most noted markets in Africa are represented on polar sides of the continent, with South Africa and Egypt both establishing their countries as valuable outsourcing locales, due to the exceptional quality of overall service.
Most other African nations, coaxed by the economic windfall and increased commercial stability of call center outsourcing, have begun focusing on establishing their own footprint within the call center industry.
Across the continent, state governments are investing and fortifying modern cable networks, increased broadband capacity, and bolstering the skills of their agent pools to elevate their services.
In addition, with a handful of the world's fastest-growing economies, Africa is rapidly increasing their technology adoption, offering data analytics and cloud computing services that put the region in the call center spotlight.
Top Languages Available in African Call Centers
Our BPO partners in Africa can provide voice and non-voice services in the following languages:
The Call Center Workforce in Africa
With markets emerging throughout Africa, the local populations are uniquely qualified to fulfill the agent needs in both the short and long term.
Boasting a workforce of natively-fluent English speakers, Africa is already a well-situated partner location for organizations looking for agents with cultural affinity and rapport with U.S. customers.
As the result of a concerted focus on skill development, African governments are helping produce a steady stream of qualified agents, with specialized certifications and training courses designed to station Africa as a call center player on the world stage.
Top African Outsourcing Services
Our African call centers can provide the following inbound and outbound services:
Industry Experience
Our African outsource call centers have direct experience in the following industries:
Recommended BPO Vendors Receive Top Scores in RFP & Selection Process
See how BPO vendors with Outsource Consultants outperformed all other options in a blind RFP, and ended up exceeding KPIs following rollout.