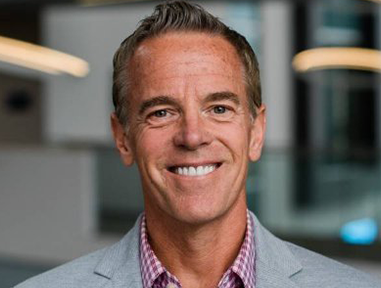 Saint Louis Park, MN, February 17, 2021 – Mike Hallowell, a veteran of the call center and customer service industry, has joined Outsource Consultants as Executive Vice President of Sales.
He brings over 30 years of experience to the sales division at Outsource Consultants, and will be a key to the ongoing evolution of client engagement and support. Hallowell will serve as a mentor, motivator, and thought leader both internally and for our clients and BPO partners.
Hallowell has been a predominant force in the call center industry for the past three decades, working as an executive for leading organizations like Expert Global Solutions (now Alorica), Aspect, Sykes, and most recently The Results Companies. Throughout his career, he has had the opportunity to gain deep experience in verticals including financial, healthcare, retail, and hospitality. He has established himself as a trusted advisor within the call center industry and is looking forward to applying his experience to his new role.
"There's a critical difference between matching a client with a satisfactory supplier and matching a client with the perfect supplier," says Hallowell. "Outsource Consultants gives me hundreds of potential BPO options for my clients, and the independence and objectivity to present the ones that will create a lasting partnership. This doesn't just benefit the client, the BPO, or even the customers. Enhancing the customer experience improves the perception of the outsourcing industry as a whole. It's an industry that has been central to my career, and I know this opportunity will empower me to elevate our collective brand."
About Outsource Consultants
Outsource Consultants is a call center referral and advisory firm that helps companies find the perfect fit outsource call centers. Our 25+ year industry experts simplify your search by matching you with BPO options that meet your exact requirements. We save time, reduce costs, and find you the right partner, at no charge to you.
CONTACT:
Sarah Klosterbuer
[email protected]