Outsource Consultants is an INC5000 award winning company that is looking for a Channel Manager to join our rapidly growing company! This position is an addition to the current team and will work directly with new and existing channel partners. The main objective is to grow new referrals for Contact Center Outsourcing, contributing to the continued growth of the company. This position is a full time role, and is best suited to a driven and motivated sales professional with an entrepreneurial spirit and a high level of integrity. Applicants must have a track record of proven partner driven sales results that exceeded their targets. We are looking for a natural communicator who can help partners visualize achieving their business goals through their Outsource Consultants partnership. The successful candidate will have a high degree of both empathy and creativity and the ability to attract, enable, and retain top partners.
It is imperative the role is performed in alignment with our company core values. They are: Act With Integrity, Teamwork & Partnership, Making A Positive Impact, Get Better Every Day.
If this description encompasses who you are, read below for more details and send in your application today!
Outsource Consultants is a call center referral and advisory firm that helps leading companies find the perfect fit outsource call center and BPO outsourcing solutions.
Department: OC Channel
Reports to: VP of Channels
Location: Colorado or Minnesota
Status: Full Time; Exempt
Pay: $70,000 to $80,000 base plus bonus and commissions
Position Overview: The Channel Manager is responsible for growing revenues from Channel Partners. Deepening existing relationships and finding new referral partners are both critical to success in this role. Key Performance Indicators (KPI's) for this role include revenue sold, opportunity pipeline and activity goals related to interactions with Channel Partners.
Supervisory Responsibilities: None
CHANNEL MANAGER RESPONSIBILITIES
60% Channel Partner Relationship Management:
As a Channel Manager you are the first point of contact for an assigned group of existing channel partners. The percentage above assumes a fully developed book of partners, which will require an initially higher percentage of time spent on new referral partner hunting tasks below.
Establish credibility with existing and new partners and build trust.
Deepen the relationship with these channel partners, build trust, help them fully transition to including outsourcing into their sales processes.
Maintain a Top 25 list of key referral partners, ensuring visibility to the organization of which partners are the most active.
Follow up and qualify inbound requests from potential referral partners.
Work with Channel Development Representative/s (CDRs) to qualify and convert the partners they find on your behalf.
Qualify opportunities from your partners and work with company leadership to get appropriate team members involved to work the opportunity.
Through an empathetic approach, position value in a context that matter to the partner.
Qualify partners and opportunities and successfully transition them into the next stage of the sales cycle.
Maintain timely followup and follow through on action items with partners.
30% New Referral Partner Hunting & Qualification:
Create and maintain a Top 50 list of Potential Ideal Referral Partners based on company provided guidelines through credibility and trust.
Perform in-depth research about each potential referral partner using company provided tools such as LinkedIn Navigator, Seamless.ai, Hunter.io
Conduct customized outreach to potential partners.
Book and conduct initial meetings (mostly virtual) to establish value.
Follow up to convert to actual referral partner and manage as detailed above.
9% Processes/Documentation/Reporting:
Input data to the CRM including tracking personal Key Performance Indicators (KPIs)
Report on KPI results at company meetings.
Contribute new ideas for improvement.
Create, collaborate, and/or update processes. Participate in testing enhancements.
Collaborate with others to maintain, improve and documentation
Create, organize and improve tools to make role more efficient.
1% Miscellaneous:
Attend industry virtual events for continuous knowledge advancement.
Scan, send, and file documents as required.
Maintain a clean and organized office and workspace.
EXPERIENCE & COMPETENCIES
Sales & Administrative Experience
2+ years of successful sales experience; channel/partnership sales experience preferred. Existing relationships with potential partners is preferred.
2+ years of contact center industry and technology knowledge experience preferred.
Collegiate level skill set in proofreading, spelling, grammar and overall proficiency in business professional listening, writing and verbal communication skills.
Excellent ability to remain organized and handle multiple tasks and projects, prioritize, be independent, manage time effectively, high attention to detail, and be a self-starter.
Technical Experience (Equipment and Tools Used):
Familiarity using Mac OS platforms and Internet/PC proficient.
Proficiency in cloud-based software and CRM systems such as Zoho or Salesforce.
Demonstrated experience with high efficiency and accuracy of typing and word processing.
Advanced MS Word, Excel, PowerPoint, Google Mail, and Calendar experience.
Experience with telephone systems, conference calling, and virtual collaboration tools.
Education:
Bachelor's Degree (business management, sales and marketing management, and communications related degrees preferred) or equivalent business professional experience.
Physical Requirements:
Prolonged periods of sitting at a desk and working on a computer.
Standing, sitting and walking.
A moderate level of bending and lifting may be required up to 25 pounds.
Competencies (knowledge, skills, and behaviors):
To perform this job successfully, an individual must be able to perform each essential duty satisfactorily. The requirements listed below are representative of the knowledge, skill, and/or ability required to do so. Reasonable accommodations may be made to enable individuals with disabilities to perform the essential functions.
Receives a medium level of guidance and direction in role.
Ability to travel 25% of the time for industry events and partner visits.
Demonstrates an entrepreneurial spirit with a high level of determination.
Exceptional people and business management skills.
An assertive and persuasive personality.
Trained and skilled in preferably agile specific project management.
Goal and results driven.
Analytical thinking with excellent quantitative and superior problem-solving skills.
Must be an energetic, dependable, team player with a positive attitude.
Strong problem-solving skills and willingness to take on any role to get the job done.
Cultivate a continuous improvement by contributing to best practice development and building knowledge of the organization processes.
Committed work ethic, punctual, dependable, self-motivated, competitive, results and sales oriented.
Excellent professional judgment and ability to maintain confidentiality. This position requires the individual to have access to confidential records and information. To successfully perform this position, confidentiality of the information with which the individual has contact must be maintained.
Strong interpersonal skills and effective communication skills, including the ability to clearly communicate requests and instructions to individuals and groups both in-person and electronically (email/instant messaging) and either written or oral.
Ability to use technology to improve daily business and processes.
Thrives in a high-paced, deadline driven environment.
Possess flexibility and adaptability to manage changing work requirements and varying volumes of work.
Ability to collaborate and work effectively within a team and broader organization.
Proven independent thinking skills.
Ability to manage multiple tasks simultaneously, solve problems, manage and meet deadlines as well as maintaining a high quality of work.
Maintains regular attendance and punctuality.
Possess a personal presentation that reflects a professional image and the values of the organization which are; Act With Integrity, Teamwork &
Partnership, Making A Positive Impact, Get Better Every Day.
This is an expanding role and subject to change at any time. The items listed above are not the full extent of this position and additional duties may be assigned as the position adapts.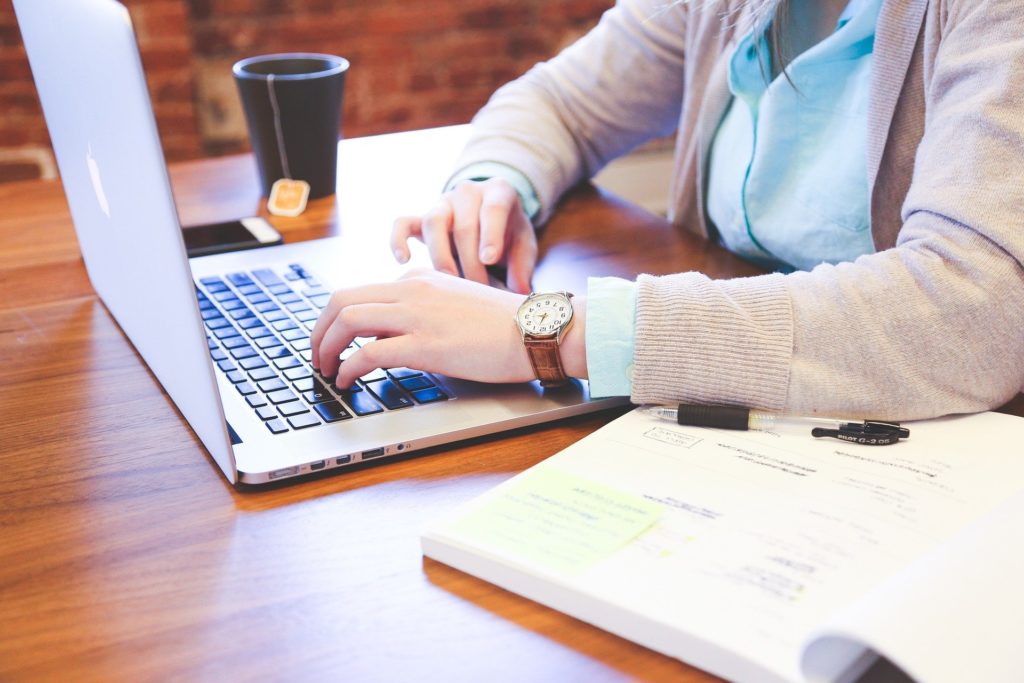 Benefits
We offer a competitive benefits package that includes:
Competitive salary
Paid time off
Paid holidays
Health insurance
Dental insurance
Retirement savings plan
Profit-sharing
Quarterly and year-end bonus opportunities
Why Work for Outsource Consultants?
Flexibility
Work from Home
Work-Life Balance
Schedule Accommodation
Summer Hours
Office Perks
Free Snacks & Beverages
Casual Dress Code
Foosball & Cornhole Tourneys
Catered Lunches
Connection
Community Involvement
Team Social Events
Mid-Year Off-Site Meeting
Strategic Involvement
Outsource Consultants, LLC is an equal opportunity employer and prohibits discrimination and harassment of any kind. All employment decisions are made without regard to race, color, creed, religion, sex, sexual orientation, national origin, age, physical or mental disability, marital status, familial status, veteran status, status with regard to public assistance, membership or activity in a local commission, or any other basis protected by state or federal law or local ordinance. Outsource Consultants, LLC is an E-Verify employer. Candidates must be able to pass a background check.