This position has been filled.
At Outsource Consultants we take pride in setting a high bar on employee satisfaction to be achieved. If you are looking to make a difference within HR to bring your best work and be somewhere you enjoy each day, then this is the role for you! Work completed with quality and high attention to detail is critical for success in this role as the works is related to employee satisfaction, laws and compliance, and client facing work. Outsource Consultants is an Inc. 5000 Fastest growing company and has doubled in employee size within 2 years. This is a newly added, add to staff role to continue to meet and exceed the demands of a growing workforce and someone with a can-do attitude to provide support where needed in an administrative capacity for our entrepreneurial spirited company.
In addition, this high integrity professional must demonstrate our company core values, they are; Act With Integrity, Teamwork & Partnership, Make A Positive Impact, and Get Better Every Day.
If this description encompasses who you are, read below for more details and send in your application today!
Candidate does not need call center experience.
There are two primary areas of focus for this role. The first area of focus is working with the HR Director and supporting various areas within the HR department to maintain on track status' for changing initiates within our fast-growing organization. The second area of focus will be to perform administrative tasks and services to support effective and efficient operations for sales staff and general office support.
Supervisory Responsibilities: None
Position Title: HR Generalist
Department: Outsource Consultants, LLC – Human Resources
Reports to: Sr. Director of Human Resources
Location: St. Louis Park, MN
Status: Full Time, Exempt
Pay: DOQ; plus bonus
Responsibilities
50% Human Resources Support:
Maintains accurate and up to date files, records, and documentation.
Maintains the integrity and confidentiality of files and records.
Performs periodic audits of HR files and records to ensure that they all have required documents collected and are filed appropriately.
Provides clerical support to the HR department.
Works with the HR Director to implement new department initiatives such as creating new and refining employee processes, looking into department training opportunities, implementing new internal company committees contributing to employee satisfaction, and benefit improvements.
Answers frequently asked questions from applicants and employees relative to standard policies, benefits, hiring process, etc.; refers more complex questions to appropriate senior-level HR staff or management.
Takes lead with drafting new job descriptions, recruiting and pre-screening candidates.
Conducts and/or assists with new hire orientation and onboarding.
Assists with planning and execution of special events such as, but not limited to benefits enrollment, volunteer activities, charitable donations, fun events, birthday and anniversary celebrations, and holiday parties.
Create and send surveys to get event planning feedback from the team.
Creates, distributes, and tracks the company calendar for special events.
Coordinate and send employee birthday and anniversary cards and gift cards.
Provides back up support to brokers as a point of contact between the organization and external benefit and insurance providers, which may include but is not limited to, health, dental, retirement, disability, life, and workers compensation providers.
Assist with writing submissions for relevant company award applications.
40% General Office and Sales Support:
Professionally greets visitors at the front desk.
First point of contact for answering incoming calls and routing appropriately (roughly 5 incoming calls per day).
Provides support in the office such as stocking office kitchen with supplies and groceries, office supplies, changing clocks to correct times, and coordination with building management.
Provides sales support: back up for incoming requests, referral requests, review and report inconsistencies for correction.
Order lunches and send gift cards for quarterly team meetings.
Share department updates in the weekly team meeting with the company.
Create and send surveys to get meeting feedback from the team.
Assist sales and call center departments to update CRM records and verify information in the database to ensure accuracy of data and information.
10% Miscellaneous:
Test new enhancements in CRM to ensure they meet department requirements.
Communicate department growth needs and proactively initiate next steps with HR Director.
Learn, follow, and monitor current processes to carry out responsibilities and also provide recommendations for improvements based on industry experience and client feedback.
Contribute to department job and process documentation and continue to refine.
Scan, send, and file documents as required.
Maintain a clean and organized office and working space.
Experience & Competencies
Administrative Experience:
2+ years of Recruiting experience for Manager/Supervisor level positions or higher.
2+ years of HR Generalist experience; specialized experienced in certain areas is a plus.
2+ years working in a sales focused environment either in HR or as sales support.
Collegiate level skill set in proofreading, spelling, grammar and overall proficiency in business professional listening, writing and verbal communication skills.
Excellent ability to remain organized and handle multiple tasks and projects, prioritize, be independent, manage time effectively, high attention to detail, and be a self-starter.
Technical Experience:
2+ years of using applicant tracking software experience.
2+ years with using a CRM system; Salesforce or Zoho preferred.
Familiarity using Mac OS platforms and Internet/PC proficient.
Proficiency in or the ability to learn quickly CRM and related HR computer applications.
Demonstrated experience with high efficiency and accuracy of typing and word processing.
Proficiency with MS Word, Excel, PowerPoint, Google Docs, Mail, and Calendar management.
Experience with telephone systems and conference calling.
Education:
Bachelor's degree in a Business Management or Human Resources field.
Prior related general office support and human resources experience.
Physical Requirements:
Prolonged periods of sitting at a desk and working on a computer.
Standing, sitting and walking.
A moderate level of bending and lifting may be required up to 25 pounds.
Competencies (knowledge, skills, and behaviors):
Receives a medium to low level of guidance and direction in role based on experience in the job responsibilities.
Must be an energetic, dependable, team player with a can-do, positive attitude.
Goal and results driven.
Suggests new ideas for the company and departments and brings well thought out action plans.
Strong problem-solving skills and willingness to take on any role to get the job done.
Cultivate a continuous improvement by contributing to best practice development and building knowledge of the organization processes.
Committed work ethic, punctual, dependable, competitive, and sales oriented.
Excellent professional judgment and ability to maintain confidentiality.
Strong interpersonal skills and effective communication skills, including the ability to clearly communicate requests and instructions to individuals and groups both in-person and electronically (email/instant messaging) and either written or oral.
Ability to use technology to improve daily business and processes.
Thrives in a high-paced, deadline driven environment.
Possess flexibility and adaptability to manage changing work requirements and varying volumes of work.
Ability to collaborate and work effectively within team and broader organization.
Proven independent thinking skills.
Ability to manage multiple tasks simultaneously, solve problems, manage and meet deadlines as well as maintaining a high quality of work.
Possess a personal presentation that reflects a professional image and the values of the organization which are; Act With Integrity, Teamwork & Partnership, Making A Positive Impact, Get Better Every Day
This is an expanding role and subject to change at any time. The items listed above are not the full extent of the HR Generalist position and additional duties may be assigned as the position adapts.
Join Our Team!
Interested in joining our team? Fill out the form below to get started!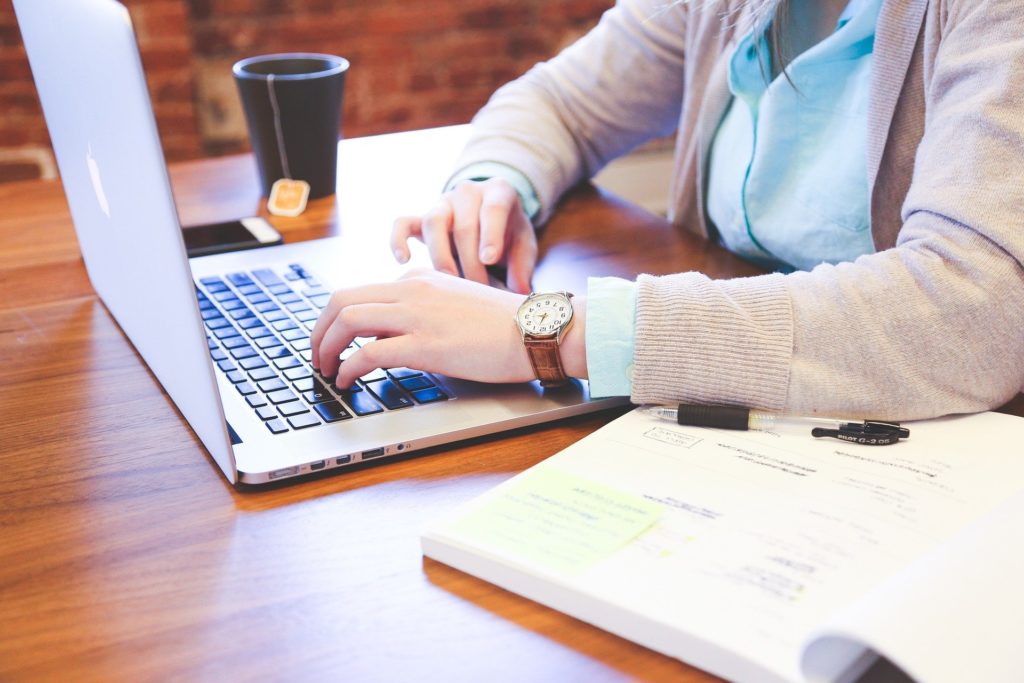 Benefits
We offer a competitive benefits package that includes:
Competitive salary
Paid time off
Paid holidays
Health insurance
Dental insurance
Retirement savings plan
Profit-sharing
Quarterly and year-end bonus opportunities
Why Work for Outsource Consultants?
Flexibility
Work from Home
Work-Life Balance
Schedule Accommodation
Summer Hours
Office Perks
Free Snacks & Beverages
Casual Dress Code
Foosball & Cornhole Tourneys
Catered Lunches
Connection
Community Involvement
Team Social Events
Mid-Year Off-Site Meeting
Strategic Involvement
Outsource Consultants, LLC is an equal opportunity employer and prohibits discrimination and harassment of any kind. All employment decisions are made without regard to race, color, creed, religion, sex, sexual orientation, national origin, age, physical or mental disability, marital status, familial status, veteran status, status with regard to public assistance, membership or activity in a local commission, or any other basis protected by state or federal law or local ordinance. Outsource Consultants, LLC is an E-Verify employer. Candidates must be able to pass a background check.